Are Twizzlers Vegan?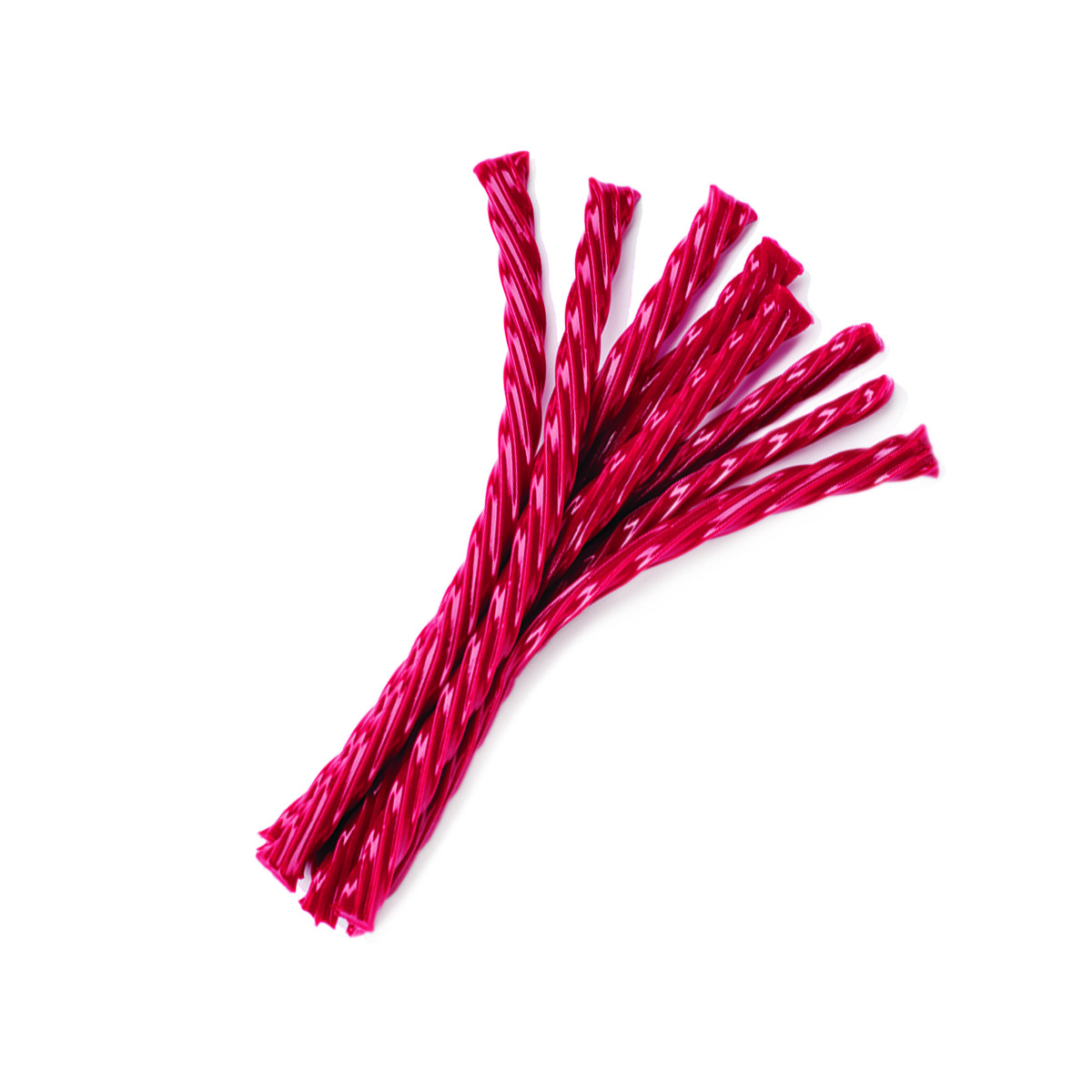 When I first started going veg­an, I thought Twizzler was a veg­an snack because it had been mentioned as one in several different places.
It makes sense that people who don't eat gelatin would think that because they don't include gelatin in their candy.
Twizzlers, on the other hand, might not be suitable for vegans.
Because they don't include any components produced by animals, Twizzlers are suitable for vegan diets. Artificial colors are known to be tested by animal rights activists, so Twizzlers aren't suitable for vegans.
What is the story of Twizzlers?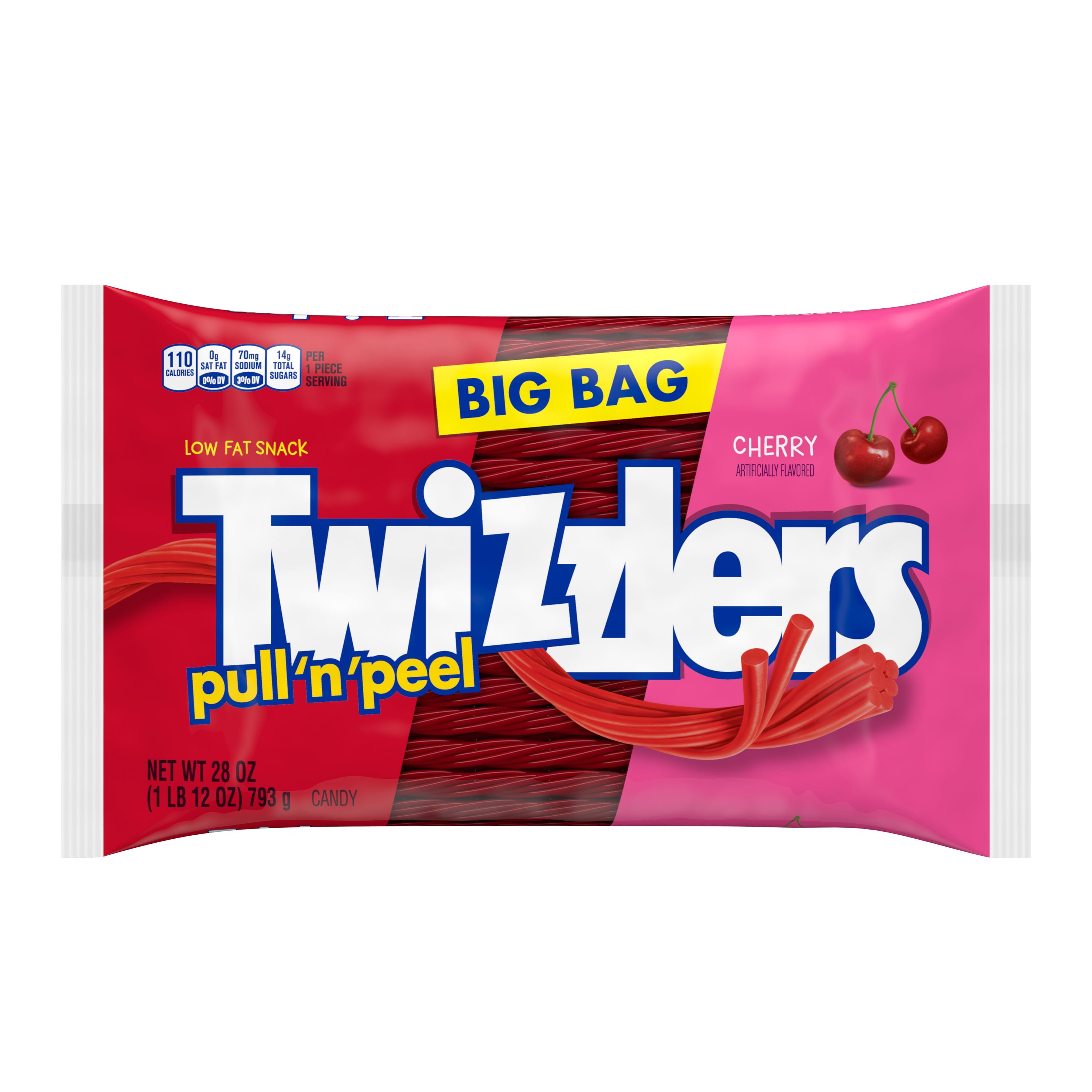 Twizzlers have a lengthy and intriguing history because the first batch was created in 1929. Back then, it was marketed as a licorice-type sweet and was made by Y & S Candies Inc.
By 1977, the company known as Hershey Foods Corporation had acquired Y&S Candy Co., Inc.
Since then, Memphis, New Mexico, and Montreal have each made their version of Twizzlers.
With a license from The Hershey Company, candy manufacturers and retailers anywhere in the globe can begin producing and selling Twizzlers.
According to Wikipedia, The Hershey Company has stated that none of the products listed below contains any animal ingredients in their recipes.
Since Twizzlers come in a wide variety of new forms, each flavor's ingredients will be unique.
We discuss the original taste and recent additions to this list to give you an idea of what's within.
Flavors of Twizzlers
Twizzlers come in various flavors, including strawberries, cherries, black licorice, chocolates, and special editions.
Sugar-Free
Rainbow Flavored Twizzlers
Blue Raspberry
Watermelon
Orange
Grape
Lemonade
Peel-and-Peel Twists
Green apple
Black cherry
Cinnamon
Wildberry
Cherry
Cherry cola
Fruit punch (grape, cherry)
Raspberry
Strawberry
Vanilla
Strawberry blast
Filled Twizzlers
Caramel Apple.
Sweet and sour
Strawberry Lemonade
Key Lime Pie
Strawberries 'n' Creme
Twizzlers: Filled bites
Sweet
Cherry
Strawberry
Sour
Twizzlers Twerpz
Twizzlers Nibs
Super Nibs
Twizzlers Sour Mini twists
Cherry
Green Apple
Blue Raspberry
Lemon.
Fire Edition Twizzlers
Twisted Summer Fusion
Lemonade
Raspberry
Wildberry
Twizzlers: Bites
Cherry
Strawberry
Black Raspberry.
Twizzlers: Soft bites
Watermelon
Cherry
Strawberry
Licorice Creams
Twizzlers Sourz
Green apple
cherry blue raspberry
strawberry
Twizzlers: Candy straws
Orange
Watermelon
Licorice extract
Grape
Lemonade
Blue Raspberry
Ingredients in Twizzlers
The basic strawberry twists contain the following components; however, pull 'n peels and nibs, two other Twizzler flavors produced by the Hershey Company, also contain the following ingredients:
Sugar
Corn starch
Enriched wheat flour
Salt
Palm oil products
Mono- and diglycerides
Citric acid
Artificial flavor
Artificial color
Mineral oil
Glycerin
Potassium sorbate (a preservative)
There aren't any overtly animal-derived ingredients like gelatin, frequently seen in other candies. Twizzlers aren't vegan despite this, though.
The components that need to be discussed have been highlighted.
Sugars made from bones include cane juice, beet juice, molasses, and honey. These sugars use animal bones to filter out impurities. Due to the massive volume of sugar required by businesses that produce candies like Twizzlers, it is likely that some of the sugar they use contains animal bone char and is, therefore, not vegan. (Some vegans don't give a damn about this; make your own decision.)
Palm oil is technically vegan, but many vegans still choose to avoid it because it causes the death of countless animals. Again, it would help if you made that choice.
Mono- and diglycerides – In this case, there is no way to determine whether the glycerides originate from plants or animals.
Glycerin, which comes from plant and animal sources, may also be considered vegetarian. Again, the components list gives us little information.
Artificial colors, such as Red 40 dye, give Twizzlers its distinctive red color.
Furthermore, although being created synthetically, many vegans do not consider artificial colors vegan because they are frequently tested on animals. They're found in a wide variety of different types of candy and snacks.
We, therefore, have additional substances that are, at best, debatable, on top of those like glycerin or monoglycerides that may contain animal products.
If you're considering buying Twizzlers, you may want to consider whether you agree with these concerns.
Moreover, you should also read our article about Jolly Ranchers, whether Jolly Ranchers are vegan or non-vegan.
Conclusion
If palm oil is acceptable to you, there are still three potential problems.
None of these three problematic ingredients is likely vegan, but the probability that at least one of these three ingredients isn't vegan is quite high.
Therefore, we cannot say for certain whether Twizzlers are vegan or not.
You probably ate lots of candy when you were growing up, including candy from companies like Hershey and Nestle that have similar issues, such as Skittles and Sour Patch Kids not being completely vegetarian.
Eat your Twizzlers if you don't mind taking a chance like this.
Moreover, it would help if you also read our previous article, where we explore vegan options at Texas Roadhouse.
Follow your good instincts.
You don't need to avoid foods containing obvious animal suffering sources. Even if you eat something controversial like this, you're already doing good for animals by not eating them.
PETA has even claimed Twizzlers are "vegan" because they don't include any obvious animal products. They would argue that if you're trying to avoid eating animal fat for ethical reasons, then avoiding Twizzlers might not be reasonable.
They would argue that avoiding them due to other concerns might be difficult or unreasonable because they don't include animal extracts or products. Eating something similar now doesn't bother me because I was never a big fan of candy. Before becoming a vegetarian, I rarely ate anything similar.
It might be considerably harder for you to be this vigilant about everything you consume. So, even though I don't agree with PETA on this specific issue, you must decide what you think is reasonable as a vegetarian.
Nobody, not even PETA or The Vegan Society, has the right to dictate what you should or shouldn't do.
If not, look for clearly labeled vegan candies, forgo the sugary treats in favor of something healthier, such as dark chocolate, or make your healthy vegan snack.
Find out whether hot Cheetos are vegan or not!
Frequently asked questions – FAQs
Is Twizzlers healthy?
Even if some chocolate chocolates have more sugar than Twizzlers, Rizzo points out that at least you're getting some fiber and protein from them. If you limit yourself to three pieces of recommended serving size, Twizzlers aren't horrible for you (120 calories and 16 grams of sugar).
Find out if Hi Chews are vegan or not!
Are Twizzlers made of wax?
Twizzlers taste like a diluted wax stick flavored with cherry cough syrup, although they have no natural flavorings whatsoever. In this case, consumers would be better off eating Tide Pods (Don't). If you're planning on eating one of these insanely difficult-to-chew sweets, you should probably schedule a trip to the dentist first.
Moreover, it would help if you also read our article about Gushers, whether they are vegan or not.