Best Vegan Soft Serve In 2022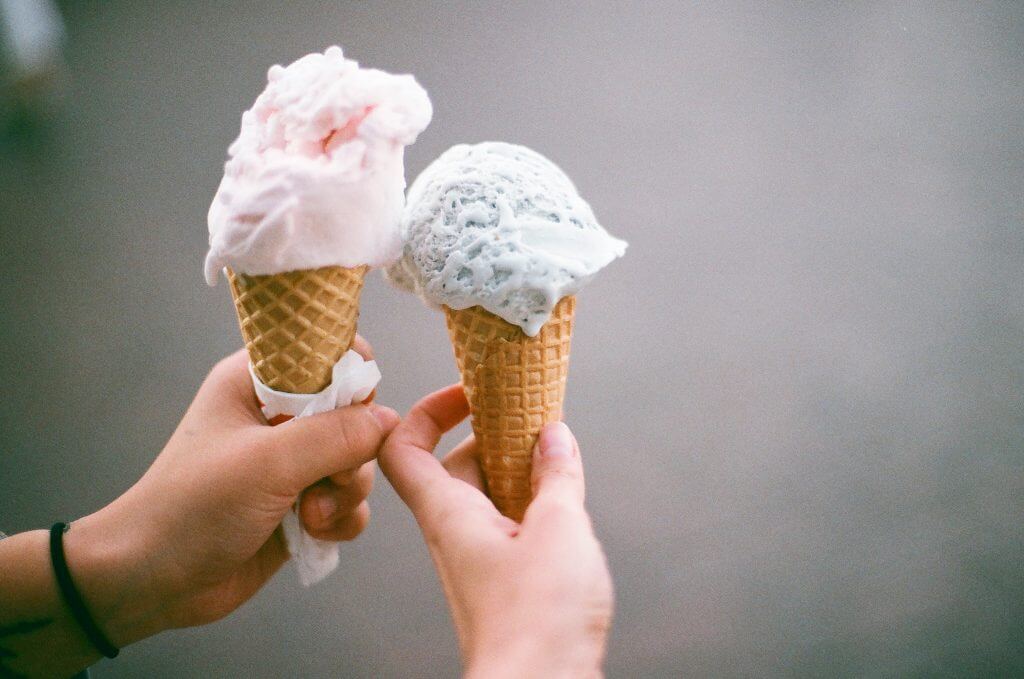 When I initially became a vegan nine years ago, there weren't many vegan-friendly products available, and veganism wasn't nearly as mainstream as it is now. But I didn't learn about vegan soft serve ice cream till lately!
Because I love eating soft serve, I bought a small soft-serve machine and stocked up on the soft-serve mixes.
Now I can indulge whenever I feel like it is delicious, cool, cream­y, vegan soft serve.
This post is for everyone who enjoys tasting delicious, creamy, and indulgent dairy-free ice creams.
Here are some of the best veg­an soft serve brands available online. Despite the lack of options for veg­an soft serves, they're still worth trying out.
1. Dole Mango
For the first time, I ate "Dole Whip." Dole's Mango Soft Serve Mix, it turns out, is one of Disneyland's biggest draws.
Last summer, when I went, there was a line of so many people waiting for a cone.
So I decided to wait in line and find out what all the fuss was about.
It was amazing. I couldn't believe how good that tiny con of mango-flavored Dole Whip tasted. After that, the rest of the park wasn't as interesting to me.
The first thing I wanted when I came home was another cone. I regret not being even close to Disneyland.
After doing some online research, I could buy the dry veg­an soft serve ice cream mixture on Amazon! After researching, I bought the Cuisinart soft-ice cream freezer and two Dole mango soft-serve ice cream trays.
I was now free to consume as much Dole Whip as I pleased.
The key quality of Dole's soft serve mix I adore most is its creaminess.
When I initially tried it, I assumed it must contain vegan cream, so I double-checked with the salesperson. They assured me it was completely free of dairy or fat milk byproducts, so I should not be concerned. But boy, did it taste like it! I learned coconut oil is the key component that gives it its creamy texture.
Despite not really containing any mango puree, it has been naturally flavored with mango extract, so the flavor has a genuine taste, even if it does not include any. Because of its silkiness and authentic mango flavor, this vegan soft ice cream was without a doubt the tastiest one I've ever had the pleasure of eating.
What I find appealing
Because of the additional coconut oil, it has a creamy texture.
It has actual mango extract as the flavoring.
It is inherently low in fat.
It is completely dairy- and lactose-free.
What's not so fantastic
It costs a little bit more than a typical dairy soft serve mix.
2. Dole Pineapple
My second-favorite vegan soft serve is, without a doubt, Dole's Pineapple Soft Serve. Except for using pineapple extract instead of mangoes, this flavor has the same creamy texture and rich, natural flavor.
Mango is slightly sweeter than this one. However, this is a good alternative to Dole's Mango Soft plain Ice Cream if you're looking for a healthier option without adding too many calories.
What I find appealing
Creamy, smooth texture.
Natural pineapple extract is used to flavor the food.
Low in fat and light.
Dairy-free and entirely vegan.
What's not so fantastic
This concoction is more pricey, similar to Dole's Mango Soft Serve.

3. So Delicious – Dairy-Free Cashew Milk Vanilla Frozen Dessert
This one, while technically being "soft serve," isn't in the sense that it comes from a machine that makes soft chocolate serve. However, the soft serve texture is quite soft and resembles soft serve quiet.
This is an excellent alternative to real ice cream made from dairy products if you want something quick and easy.
Its recipe is really straightforward and largely organic.
Natural vanilla extracts and natural vanilla flavorings are used, along with natural cashew milk, granulated sugar, sea salt, xanthan gums, and guar gums. It's healthier and more natural than any dry chocolate soft serve mix.
The flavor is outstanding, and the two flavors—cashew milk and vanilla—work extremely nicely together.
My favorite flavor is vanilla, but So Delicious offers a variety of non-dairy, vegan ice cream flavors for vegan ice cream lovers.
What I find appealing
It is entirely vegan and manufactured from natural ingredients.
The smoothness and softness are extremely similar to soft-serve ice cream.
No preservatives or flavors that are artificial.
Constructed with non-GMO components.
Very creamy and tastes a lot like actual ice cream.
A soft-serve ice cream maker is not necessary.
What's not so fantastic
Make sure you check the delivery date to know when to expect it. It will be delivered frozen.
List of general ingredients used in vegan soft serve
What is vegan soft ice cream made out of if it doesn't contain any dairy?
Canned coconut milk tastes similar to real dairy products and is one of the best dairy substitutes for vegans.
The advantages and disadvantages of replacing regular dairy products with bits of coconut milk when making dairy-free vegan ice cream or smoothies exist. However, coconut milk is rich in nutrients and is quite healthy for you.
Coconut milk
Almond milk
Nutella milk
bean protein
Salt
Brown sugar
Few other substances (both natural and synthetic) are made to produce the ideal texture.
Vegan soft serve is near enough to dairy-based ice cream in terms of taste and texture, even while it doesn't quite match it in terms of sweetness.
It doesn't bother me because it's also usually a bit lighter and lower in fat and calories than regular pasta.
You should also read our previous article about the best 5 vegan energy drinks.
Vegan soft serve and ice cream: are they the same?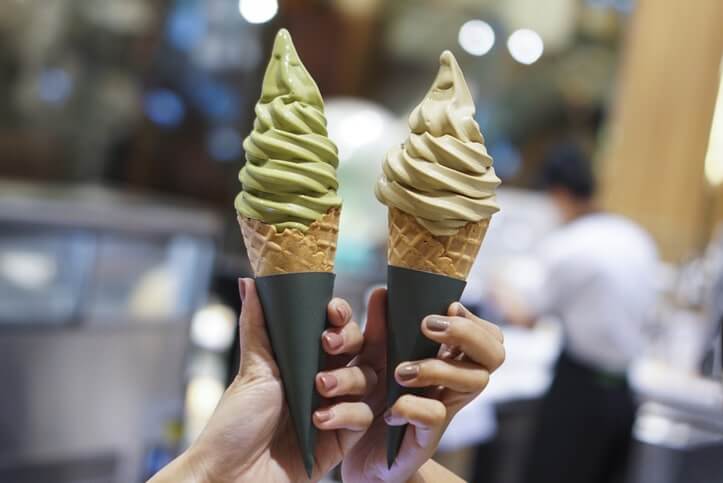 You may not realize that ice cream doesn't require dairy products to be tasty. To me, an icy treat is cold and creamy, even if the word "iced" suggests otherwise.
There are several options for hard ice cream that are suitable for vegans, but there aren't many available for soft serve.
The main difference between soft serve and regular hard iced cream is that the former has a much thicker consistency than the latter. It's also much softer and easier to scoop out with a spoon.
Vegan soft serve is different from conventional dairy-based soft serve. Ice cream is produced without dairy products, including milk and real cream. Additionally, you won't come across any additional byproducts or anything made from animals that can cause you to question your morals!
Moreover, you should also read our article about Doritos.
Conclusion
I hope you enjoyed reading my reviews on these three best vegan soft serve mixes. You can find them at your local grocery store. If you have questions about which one is better, feel free to comment below.
Moreover, you should also read our article about Twinkies and whether they are vegan or non-vegan.
Frequently asked questions – FAQs
Is there non-dairy soft-serve ice cream?
TCBY is the place to go if you're looking for a plant-based soft-serve restaurant that serves flavors analogous to conventional ice cream. After 32 years in the industry, TCBY made history in 2013 by being the first frozen yogurt shop in the country to offer dairy-free soft serve made from almond milk.
What is a plant-based soft serve?
In contrast to the typical soft serve made with dairy, vegan soft serve. No milk, cream, or other dairy-based substance is used in the production of ice cream. In addition, there will not be any additional animal-based items or byproducts that may put you in an uncomfortable moral position!
Is non-dairy ice cream vegan?
Vegan ice creams, made without animal products, often use coconut milk, almond milk, or soy milk as the base. Those bases are entirely plant-based, without any animal-derived ingredients. Though ice cream made with coconut milk is dairy-free, it is not vegan if it is also made with eggs.
Moreover, you should also read our previous article, where we explore vegan options at Texas Roadhouse.