Best Vegan Face Wash In 2022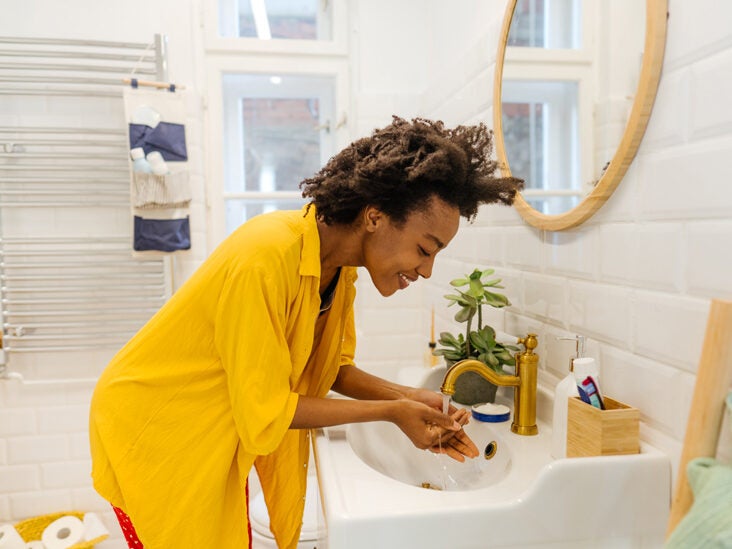 There's nothing worse than trying out new products for your skincare routine. Maintaining a delicate balance between the various factors contributing to healthy skin is difficult.
Many of us begin to wonder which of our items were created in a way that kills animals soon after adopting vegan, though.
Being vegetarian is a lifestyle decision, not just a dietary plan. If you find out that the cleanser you're using isn't cruelty-free, you might not be comfortable buying more of it. You might want to avoid it now, but you shouldn't be forced. A lot of skincare products are made without any animal ingredients or components. Finding the perfect one, though, can take some work.
Finding an effective natural vegan facial cleanser is well worth the time. Since every person's skin is different and has specific needs, we have put together some suggestions for all prevalent skin conditions and varieties. We have you covered whether you're dissatisfied with your current cleanser or simply curious about the several kinds of natural facial vegan products available.
You should also read our previous article about the best 5 vegan energy drinks.
What sets apart the best vegan facial washes from the rest?
Most facial cleansing products include animal-based ingredients, including collagen, beeswax, honey, and other substances that aren't vegan. Some facial washing products even include sulfates and harsh chemical compounds that may irritate your skin tone.
So, when looking for the best vegan face cleanser, we were careful to look for an effective formula free of sulfates, harsh chemicals, and substances derived from animals.
We also looked for facial cleansers that would leave your skin soft, clean, and moisturized without leaving behind any harsh chemicals. We only looked at vegan products that were free from animal testing and cruelty.
If a company has been certified by organizations like Leaping Bunny or PETA's "Beauty without Cruelty", it is likely not to use animal testing.
Best vegan face wash
We've put our faces on the line, searched the internet for the top cruelty-free companies, and read countless reviews. Look at them down below!
1. So clean by Fleur & Bee
With the help of plant extracts and advanced technology, Fleur & Bee create skin care products that are natural and effective.
Fleur & Bees facial cleanser contains gentle organic ingredients such as organic aloe vera and natural dandelions for soothing and cleaning your skin.
It's not just for skin care; it's also good for the environment! Plus, it's dermatologically tested and cruelty-free.
Lastly, If you want to try it, you can buy it on Amazon.
2. Tata Harper regenerating cleanser
Tata Harper only produces amazing, safe, non-toxic, and natural skincare products.
Its Regenerating Cleanser contains apricot seed powder, which helps remove dead cell buildup from your face. It also contains vegan BHA's, which help cleanse your facial pores and prevent clogged facial pores.
Grapefruit, willow, and sunflower oils are included in this facial cleanser to leave your complexion looking fresh and radiant. It's safe for all kinds of skin, including those with sensitive skin. All skin types, including sensitive skin, can benefit from it.
Since you use it on dry skin types, it can take some time to get accustomed to. But now that I've used it for a few months, it's a definite fave! I use the Indie Lee Brightening Cleanse at nighttime and this one in the morning.
If you plan to try it, It is available on Amazon.
3. Ursa's major fantastic face wash
This skincare line is committed to producing natural products that are healthy for you and the environment.
Aloe vera juice, honey, and lemon are the primary organic ingredients in an excellent all-around Face wash, which cleanses and exfoliates your face without stripping away any natural oil.
It's vegan and free from any form of animal cruelty. It works wonders on all skin types. Additionally, the aroma of spearmint and mild cedar is energizing and revitalizing.
Moreover, it is listed on Amazon. You can get it from there if you decide to give it a try.
4. Nourish Organic moisturizing face cleanser
A company called Nourish focuses on using organic nutrients to hydrate and safeguard your skin.
Aloe Vera and rosehip oil are used in their moisturizer, nourishing your amazing skin.
These ingredients include cucumbers and neem oil for soothing and calming your skin.
It's free from animal-derived ingredients, artificial colors, flavors, preservatives, and other harmful ingredients.
This completely cruelty-free company also donates 1% of its profits to a global network of charities that cooperate to promote environmental health, which is fantastic for individuals who wish to support a good cause.
You can get this vegan face wash on Amazon.
5. Pai gentle cream cleanser
Only ethically produced, all-natural, and organic materials are used by Pai. They all have certifications for being vegan, cruelty-free, and organic.
A proprietary blend of Omega 3 fatty acids and skin-healthy vitamins C, B, and A are used to create their Middlemister Seven Gentle Cream Cleansing Lotion, an organic, plant-based face wash. Aloe and chamomille are also used to soothe your vibrant skin.
All skin types will benefit greatly from this mild vegan face cleanser, but those with dry or sensitive skin conditions will benefit most.
It is also available on Amazon.
6. Zyderma gentle foaming cleanser
Zyderma Face wash company's goal is to produce skincare products that are effective and safe without the use of harsh chemicals or other aggravating substances.
They use a scientific, environmentally safe method to improve and nourish the biome of your skin.
It contains no sulfates, so it won't strip your skin of its natural oils. It uses natural ingredients, including beets, which help keep your skin hydrated. And it comes in an eco-friendly package.
You can also buy this vegan face wash on Amazon.
7. Alaffia everyday coconut face cleanser
Alaffia face wash company focuses on helping African communities through the fair trade of organic ingredients.
Shea nut and coconut oils are the main ingredients of the Everyday Coconut Face Cleansing Balm, which cleans and soothes your skin.
Aloe vera calms and moisturizes your skin, and lemongrass acts as an effective astringency. It is a fantastic alternative for people with sensitive skin types because it contains no sulfates, parabens, or artificial perfumes. Additionally, it's vegan, cruelty-free, and made with sustainably sourced materials.
If you want to try this vegan face wash, you can get one on Amazon.
8. Indie Lee Brightening Cleanser
According to Indie Lee, skincare products should be healthy for the environment, you, and your skin. They only utilize the best ingredients and environmentally friendly packaging.
The Indie Lee Brightening Cleanser is a non-animal product gel cleanser that brightened and evened out the tone of my face.
It has grape seed oil and rosehip oil to moisturize and nourish your face.
Additionally, it is created in the USA and is vegan (of course!). It works well on all skin types.
9. Boscia detoxifying black charcoal cleanser
Boscia is a skincare line with Japanese influences that trust nature's ability to cure and safeguard your skin.
Black charcoal is often added to their cleansing black charcoal cleansers to help remove dirt and pollutants from your skin.
Glycerin and Jojoba oils are also added to this facial cleanser for their moisturizing properties. It's also plant-based, non-GMO, and free from harsh chemical ingredients. For both normal and acne-prone skin types, it works well. Additionally, it is cruelty-free, vegan, and free of harsh chemicals and other irritants. For both normal skin types and oily skin types, it works great.
You can get this vegan face wash on Amazon as well.
10. No B.S. gentle foaming cleanser
A company called No B.S. is dedicated to using natural ingredients that deliver effective outcomes. They don't believe in B.S., as shown by their name!
Aloe veras, which soothe and hydrate your clean skin, and glyceryl polymethacrylate (Glycol), which traps moisture, are two ingredients in the No BS. Gentle FoamingCleanserr.
This vegan cleanser doesn't contain harsh chemicals or other skin-irritating substances, is vegan, and isn't tested on animals.
This vegan cleanser is good for dull skin because the green tea extracts help to reduce dark under the eye circle and smooth away fine lines.
It would help if you also read our article about calcium carbonate, whether it is vegan or not.
Lastly, you can buy it on Amazon as well.
Conclusion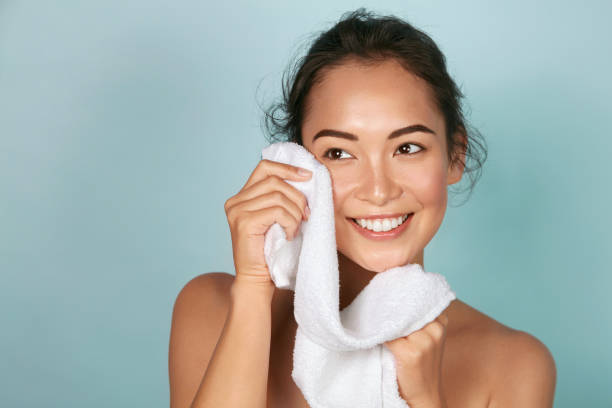 Finding a good vegan skin care product may seem challenging, but this guide shows many excellent products. From basic and affordable to luxurious and indulgent, there's something for every budget and preference.
We've reviewed 20 of the best cruelty-free vegan face wash brands on the market, so you can choose one that's right for you.
Whether you have dry, sensitive, or a combination (dry and sensitive) type of facial tissue, a non-animal product face wash will benefit your complexion.
Moreover, You should also read our previous article about donuts, whether it is vegan or not.
Frequently asked questions – FAQs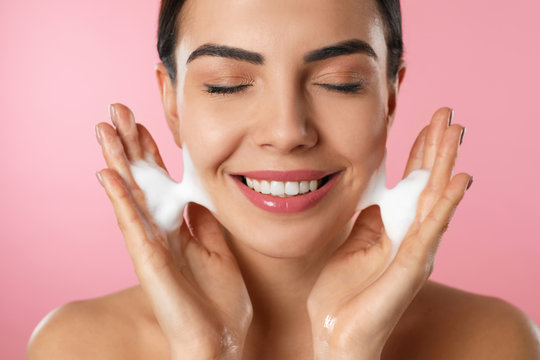 Is there any difference between foaming and not foaming natural vegan face wash?
The typical vegan face wash comes in two varieties: foaming and non-foaming. Many traditional cleanser products contain agitating agents such as sodium Laureth sulfate. Many vegan facial cleansers include coco-glucoside, an affordable option that gives foam without the "ick" issue.
A foaming face wash is usually an indication of a high pH solution. If you have a dry, sensitive, or combination (oily/dry) type of acne, you should avoid foaming cleanser products unless they say their products have a low pH.
Alternatively, you might use a non-foaming product. It is a common misperception that soap must lather to be effective.
Foam cleansers are often used to create a psychological impact. If you have sensitive, dry, or acne-prone mature skin, use a cleansing cream, milk-based wash, or creamy face washes.
Regardless of your route, we recommend these three products for their natural, cruelty-free gentleness. You might need to experience some to find your tastes. Every person has different skin reactions.
Moreover, you should also read our previous article, where we explore vegan options at Texas Roadhouse.
Are Acidic face cleansers harmful?
If you're using a cleanser with a high pH, it could cause your face to become drier than normal. Given your particular skincare needs, you may want to use something with a lower pH instead.
This isn't an issue for people with oily or mixed skin types. Remember that a thick, creamy product could do more damage than good for oily skin. Use a light toner after washing your face if you have oily skin. You can also try cleansing gel or foam face wash.
How can a natural face wash be made?
Combine one egg yolk with one tablespoon each of honey, olive oil, and lemon juice. For 5 to 10 minutes, apply to your clean face. Rinse off.
The simple everyday face wash is vegan or not?
The simple face wash isn't vegan because a few of its goods contain beeswax, making it impossible to classify it as a vegan company. Nevertheless, Simple has promised to make all future goods vegan-friendly.
Cetaphil, is it vegan?
Cetaphil does not prohibit cruelty. By enabling its goods to be put through animal testing, Cetaphil engages in animal experimentation. Galderma, the parent company that does animal experimentation, also owns Cetaphil.
Dove, is it vegan?
Dove is not vegan because its products contain components and by-products from animals.
Loreal, is it vegan?
L'Oréal is NOT vegan or cruelty-free. This indicates that L'Oréal utilizes substances from animal-derived ingredients and conducts direct or indirect animal testing. Some companies in this category only conduct animal testing when it is mandated by law. Thus they are not cruelty-free.
Find out whether Paul Rudd is vegan or not!